Concierge Services for Your Treasured Motorcar
VAULT was born out of a private automobile collection needing a more suitable home. As this facility was being planned, it became apparent that there was a need for high-end, climate- and humidity controlled car storage across south Texas, where many luxury and high-performance vehicles were not being stored or maintained in conditions befitting their provenance.
VAULT soon blossomed into a facility offering a full staff and line of concierge services including:
Short-term parking
Long-term storage
All levels of cleaning from a simple wash to a full concours detail
Valet service to/from the nearby San Antonio International Airport or any location
Battery tender hookup
Vehicle maintenance on-site or at the dealer or shop of owner's choice
Tire cradles to prevent flat spots over longer term storage
Scheduled drives to keep all fluids circulated and tires rotated
Inspection and registration renewals
VAULT is protected by state-of-the-art, 24/7, monitored security and high-res camera systems, and other passive security measures so wherever you are in the world, you can be at ease knowing your vehicle is safe.
We have a state-of-the-art, climate-controlled storage facility offering all levels of car care, from a basic wash to a full concours detail. As a national award-winning detailer, I can assure you that your motorcar is in quality hands!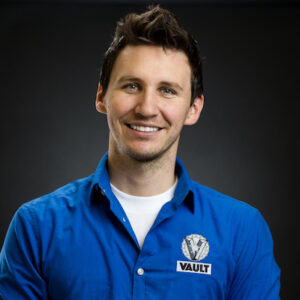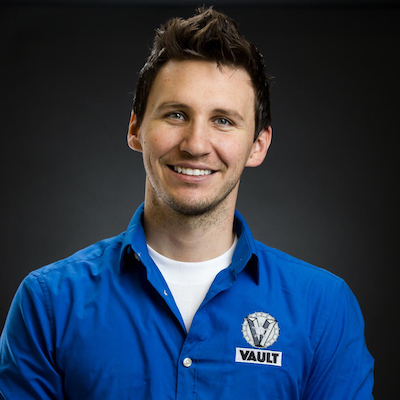 I have been around cars since before I could walk. At age 18, I started my first part-time business detailing cars. While working in Retail Management/Operations Management for 10 years, cars were always my main passion. In 2013, I left the retail management world to run my automotive detail business full-time, which included restoring, detailing and managing private collections of exotic motorcars.